Mar. 19/06/2018 à 15:19
19/06/2018 15:19, rédigé par S2B


L'appel du 18 juin ! Les fans ont demandé, les Guns ont répondu ! Le groupe a donné son premier concert en France depuis le Stade de France l'an dernier. C'est devant 25 000 personnes selon l'organisateur que Guns N' Roses s'est produit hier à Bretigny-sur-Orge à 35km au sud de Paris.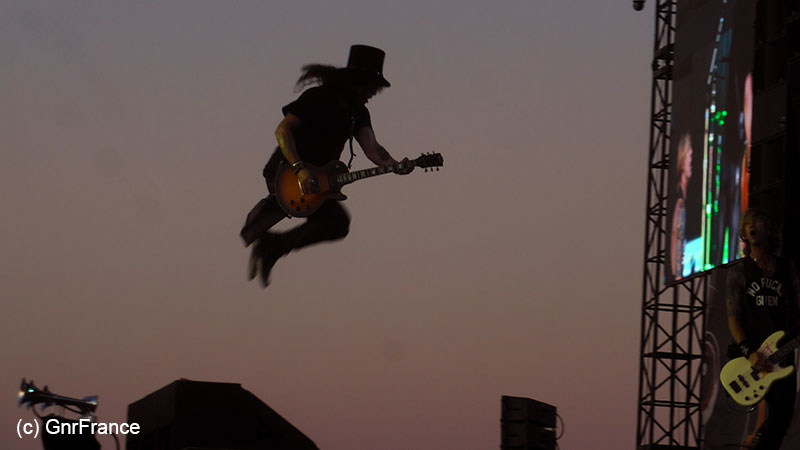 Le groupe était en famille. Grace McKagan a donné un show sur la Warbird Stage du fest sous les yeux de ses parents et du chanteur d'UGLY KID JOE, Whit' Crane qui était présent backstage... Sur la main stage, Jonathan Davis et VOLBEAT ont chauffé le public déjà bien alcoolisé pour certains...

C'est donc un concert de 3h20 montre en main que les Guns nous ont donné. Avec le retour de "Sorry" dans la setlist.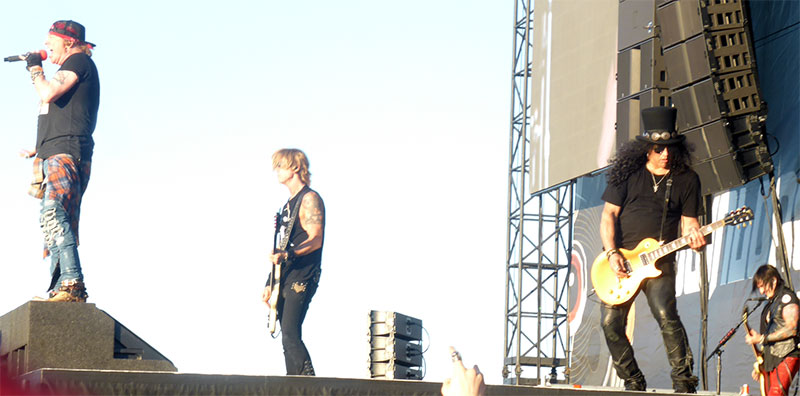 Setlist du concert de Guns N' Roses à au Download Festival à Bretigny, France (18/06/2018) :
It's So Easy
Mr. Brownstone
Chinese Democracy
Double Talkin' Jive
Estranged
Live And Let Die
Slither (Velvet Revolver)
Rocket Queen
You Could Be Mine
You Can't Put Your Arms Around A Memory (intro)
New Rose (Duff on vocals)
This I Love
Civil War
Coma
Slash guitar solo
Theme From The Godfather
Sweet Child O' Mine
Wichita Lineman (Glenn Campbell)
Used To Love her
Yesterdays
Wish You Were Here (guitar solo)
Layla (band jam)
November Rain
Black Hole Sun (Soundgarden)
Only Women Bleed (intro)
Knockin' On Heaven's Door
Nightrain
- Rappel -

Don't Cry
The Seeker (The Who)
Paradise City
> Plus de photos du concert de Guns N' Roses au Download Festival France (18/06/2018)

Prochain concert au Graspop Festival jeudi en Belgique.