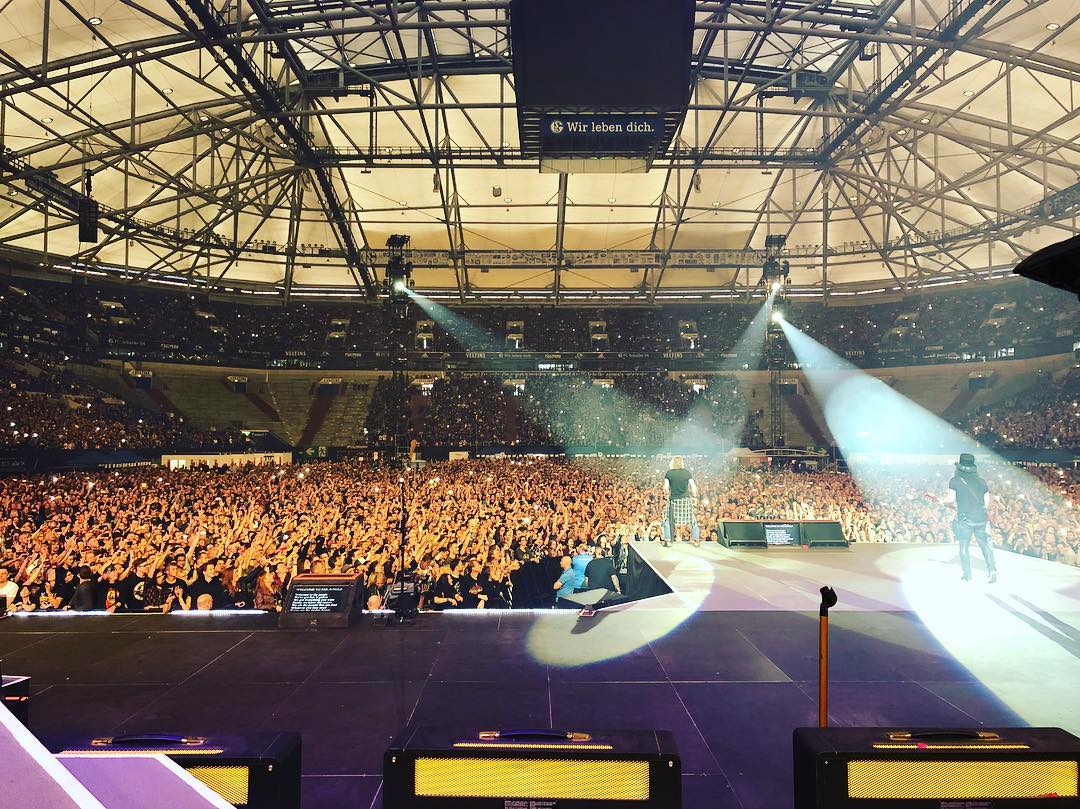 Le groupe est arrivé en Allemagne il y a quelques jours à Dusseldorf.
Une partie du staff a assisté au concert de Roger Waters (PINK FLOYD) hier à Cologne.

Le groupe voyage en famille: Slash a ses deux belles filles et sa compagne Meegan avec lui et Duff a sa fille Grace et son groupe The Pink Slips qui tourne en Europe.

C'est d'ailleurs The Pink Slips et Manic Street Preachers qui ont ouvert sur cette date allemande.
Le concert a duré 3h10 et s'est vu rajouter "Used To Love her" et "Yesterdays"... ca commence doucement à reprendre la durée des concerts marathon de l'année dernière...

Setlist du concert de Guns N' Roses à Gelsenkirchen, Allemagne (12/06/2018) :

It's So Easy
Mr. Brownstone
Chinese Democracy
Welcome To The Jungle
Double Talkin' Jive
Better
Estranged
Live And Let Die
Slither (Velvet Revolver)
Rocket Queen
You Could Be Mine
You Can't Put Your Arms Around A Memory (intro)
New Rose (Duff on vocals)
This I Love
Civil War
Slash guitar solo
Theme From The Godfather
Sweet Child O' Mine
Used To Love Her
Coma
Wichita Lineman (Glenn Campbell)
Wish You Were Here (guitar solo)
Layla (band jam)
November Rain
Black Hole Sun (Soundgarden)
Only Women Bleed (intro)
Knockin' On Heaven's Door
Nightrain
- Rappel -

Don't Cry
Yesterdays
The Seeker (The Who)
Paradise City
Vous pouvez d'ores et déjà retrouver dans la galerie dédiée au show les premières photos du concert de GN'R à Gelsenkirchen :





>

Galerie photos du concert de GN'R à Gelsenkirchen, Allemagne (12/06/2018)

Le prochain concert du groupe se déroulera à Florence le 15 juin.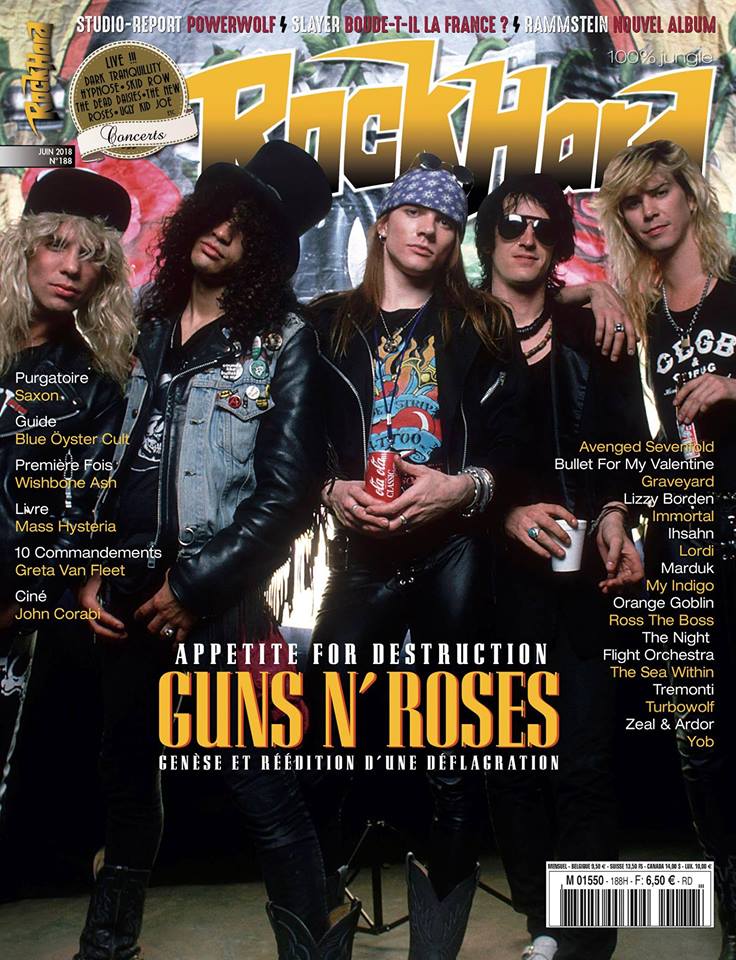 Vous pourrez trouver les Guns en couverture du nouveau magazine Rock Hard. A l'occasion de la sortie du coffret remasterisé Appetite For Destruction, un dossier assez complet sur l'album vous y attend !



N'oubliez pas de participer au concours que nous organisons avec nos amis de

SlashFrance.net

et

Universal France

, pour tenter de gagner de nombreux lots. Vous avez

jusqu'au 30 juin

pour cliquer sur le lien ci-dessous et tenter votre chance :





>

Participer au concours Universal / GNRFrance.net / SlashFrance.net