Sam. 09/06/2018 à 23:50
09/06/2018 23:50, rédigé par Will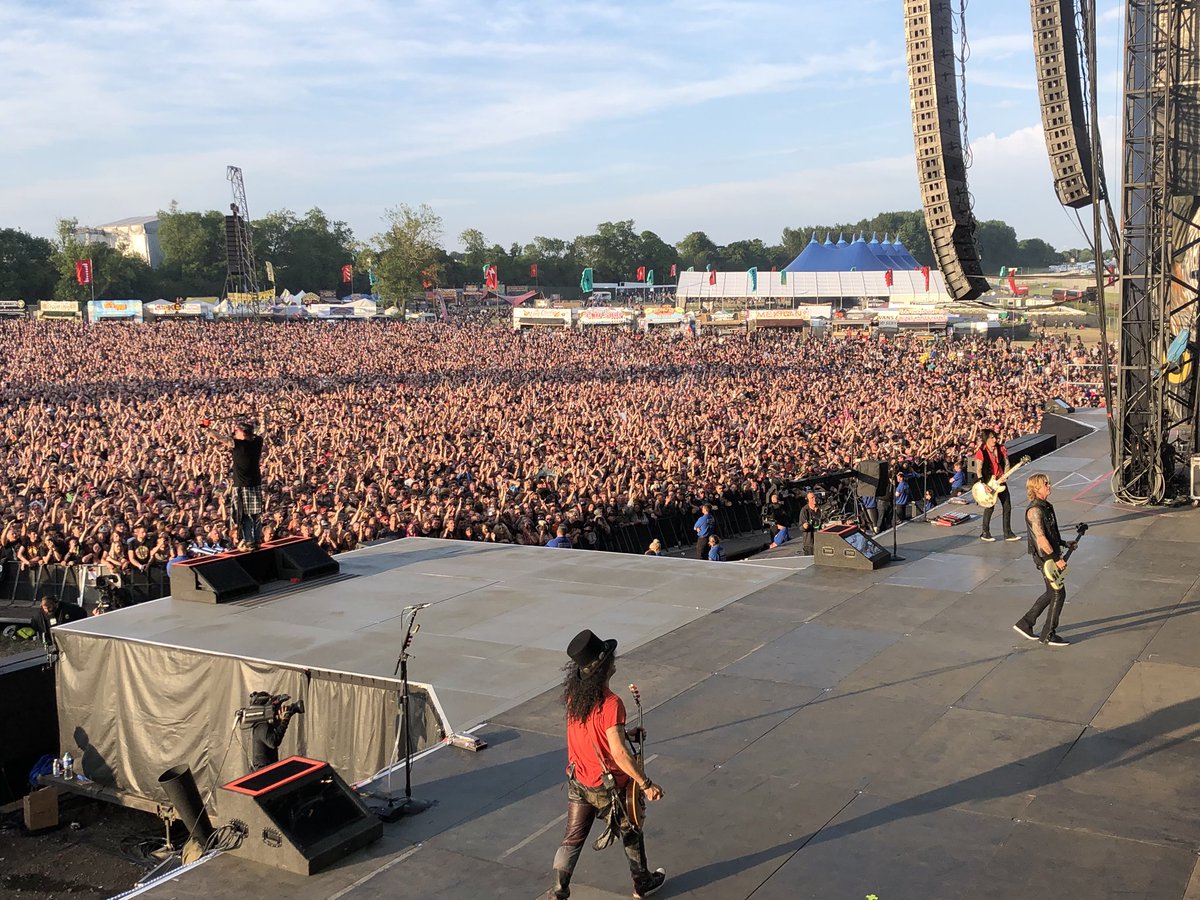 Ce soir, Guns N' Roses jouait le troisième concert de la tournée européenne dans le cadre du Download Festival à Donington en Angleterre. Le groupe commence à être vraiment en forme sur cette tournée et les Gunners ont livré une superbe performance aux 60.000 spectateurs présents au festival.

Au niveau de la setlist il n'y a pas eu de surprises, le show s'est déroulé exactement dans le même ordre que celui d'Odense, avec toujours "Slither" et "Shadow Of Your Love", et le comeback de la reprise de "Wichita Lineman" (Glenn Campbell). A noter que "Patience" a été jouée à la place de "Don't Cry". Les surprises arriveront peut-être plus sur les dates hors festival, le groupe souhaitant quelque chose de stable pour les festivals.

Le concert a commencé vers 19h20 heure locale et a duré environ 2h50. Les groupes Black Stone Cherry et Thunder ont joué avant GN'R sur la "main stage". Pour l'anecdote, The Pink Slips (le groupe de la fille de Duff : Grace) a été très matinal et à joué vers 11h le matin du jour de GN'R.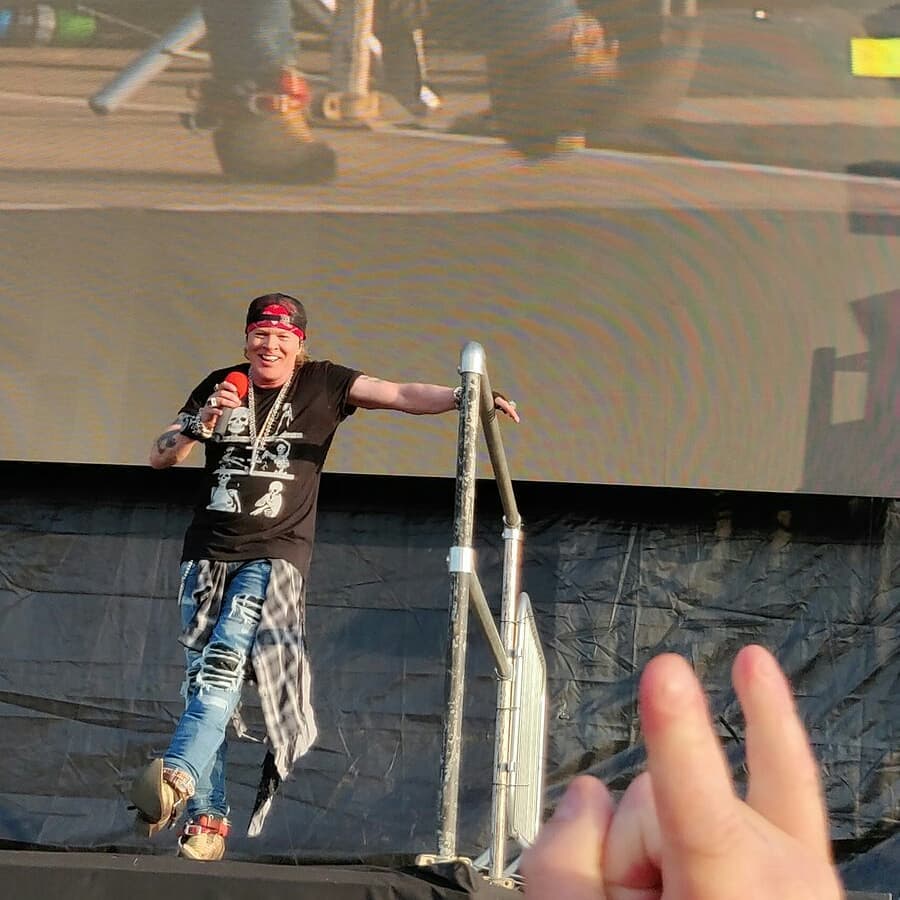 Setlist du concert de Guns N' Roses au Download Festival, Angleterre (09/06/2018) :
It's So Easy
Mr. Brownstone
Chinese Democracy
Double Talkin' Jive
Better
Estranged
Live And Let Die
Slither (Velvet Revolver)
Rocket Queen
You Could Be Mine
You Can't Put Your Arms Around A Memory (intro)
Attitude (Duff on vocals)
This I Love
Civil War
Slash guitar solo
Theme From The Godfather
Sweet Child O' Mine
Coma
Wichita Lineman (Glenn Campbell)
Wish You Were Here (guitar solo)
Layla (band jam)
Black Hole Sun (Soundgarden)
Only Women Bleed (intro)
Nightrain
- Rappel -
Waiting On A Friend (intro)
Patience
The Seeker (The Who)
Paradise City
Vous pouvez d'ores et déjà retrouver dans la galerie dédiée au show les premières photos du concert de GN'R au Download Festival UK :

> Galerie photos du concert de GN'R au Download Festival, Angleterre (09/06/2018)

Visionnez ci-dessous le stream d'un fan (thanks Spikey!) qui a filmé 2h44 du show :


Le prochain concert de la tournée aura lieu à Gelsenkirchen en Allemagne le 12 juin (on espère le groupe plus inspiré que lors du premier show outre-Rhin !).

A noter que "Welcome To The Jungle" (version démo des sessions Sound City de 1986) est d'ores et déjà disponible sur les plateformes de streaming (notamment Spotify), en amont de la sortie du remaster d'Appetite For Destruction le 29 juin. N'oubliez pas de participer au concours que nous organisons avec nos amis de SlashFrance.net et Universal France, pour tenter de gagner de nombreux lots. Vous avez jusqu'au 30 juin pour cliquer sur le lien ci-dessous et tenter votre chance :

> Participer au concours Universal / GNRFrance.net / SlashFrance.net