Jeu. 08/11/2018 à 23:05
08/11/2018 23:05, rédigé par S2B
Le groupe a effectué un vol de plus de 24h du Mexique jusqu'en Indonésie !
C'est donc aujourd'hui que la bande d'Axl s'est produit à Jakarta dans le stade GBK.
Pas de nouveautés dans la setlist.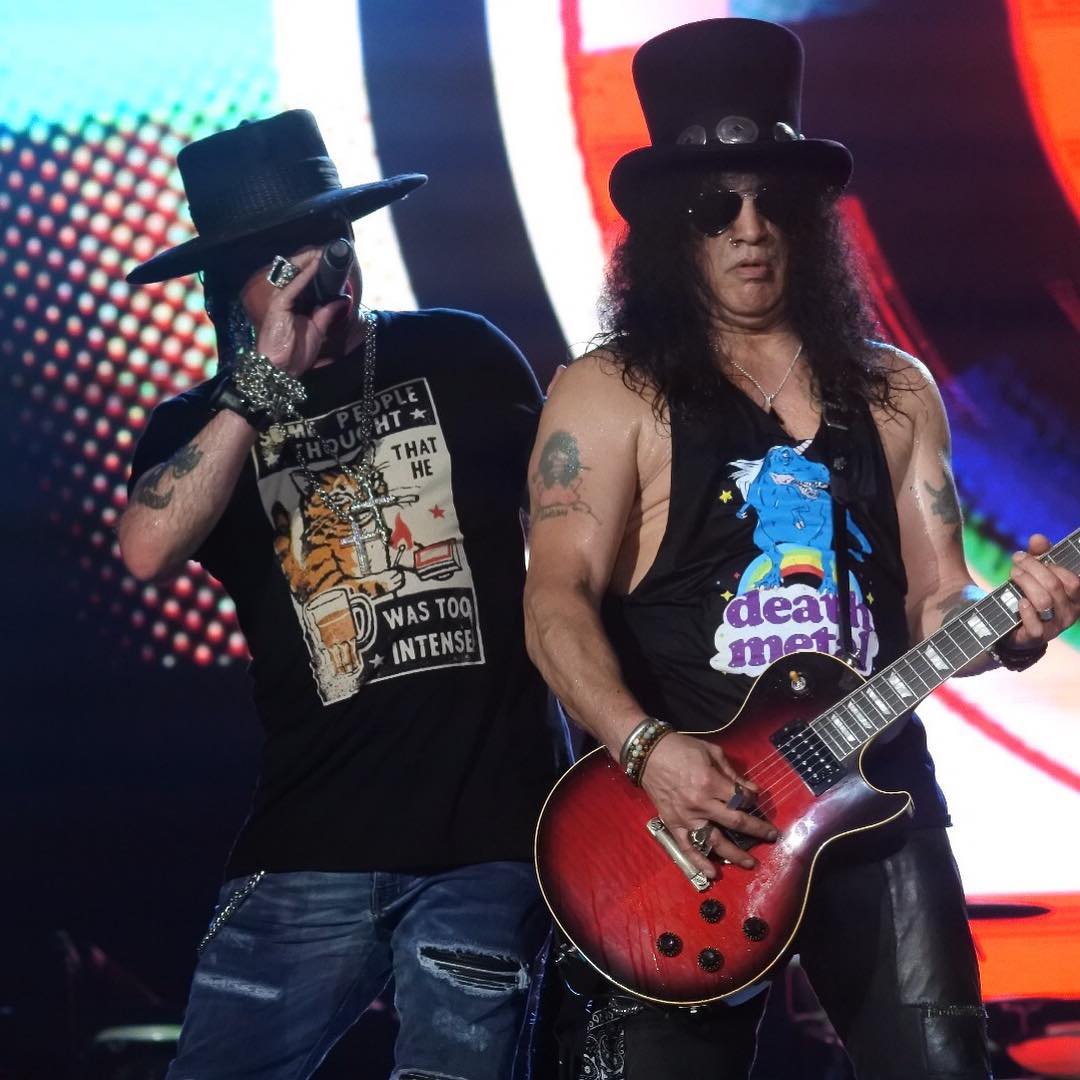 Setlist du concert de Guns N' Roses à Jakarta, Indonésie (08/11/2018) :
It's So Easy
Mr. Brownstone
Chinese Democracy
Welcome To The Jungle
Double Talkin' Jive
Better
Estranged
Live And Let Die
Slither (Velvet Revolver)
You Could Be Mine
You Can't Put Your Arms Around A Memory (intro)
Attitude (Duff on vocals)
This I Love
Civil War
Coma
Slash guitar solo
Theme From The Godfather
Sweet Child O' Mine
Wichita Lineman (Glenn Campbell)
Wish You Were Here (guitar solo)
Layla (band jam)
November Rain
Black Hole Sun (Soundgarden)
Knockin' On Heaven's Door
Nightrain
- Rappel -

Patience
Band jam
Don't Cry
The Seeker (The Who)
Paradise City
Vous pouvez d'ores et déjà retrouver dans la galerie dédiée au show les premières photos du concert de GN'R à

Jakarta

en Indonésie

:





>

Galerie photos du concert de GN'R à Jakarta, Indonésie

(08/11/2018)



Prochain concert des Guns dans 3 jours aux Philippines.