Mar. 17/10/2017 à 07:03
17/10/2017 07:03, rédigé par S2B
Et de 3! Le groupe a donné son 3ème concert au Madison Square Garden de New York City hier devant 20 000 personnes. Il cloture une série de concerts joués à guichets fermés.
Il n'y a pas eu de 1ere partie, le concert a duré 3h20 !
Pas de grosse surprise pour ce dernier show même si Billy Corgan (Smashing Pumpkins) était présent.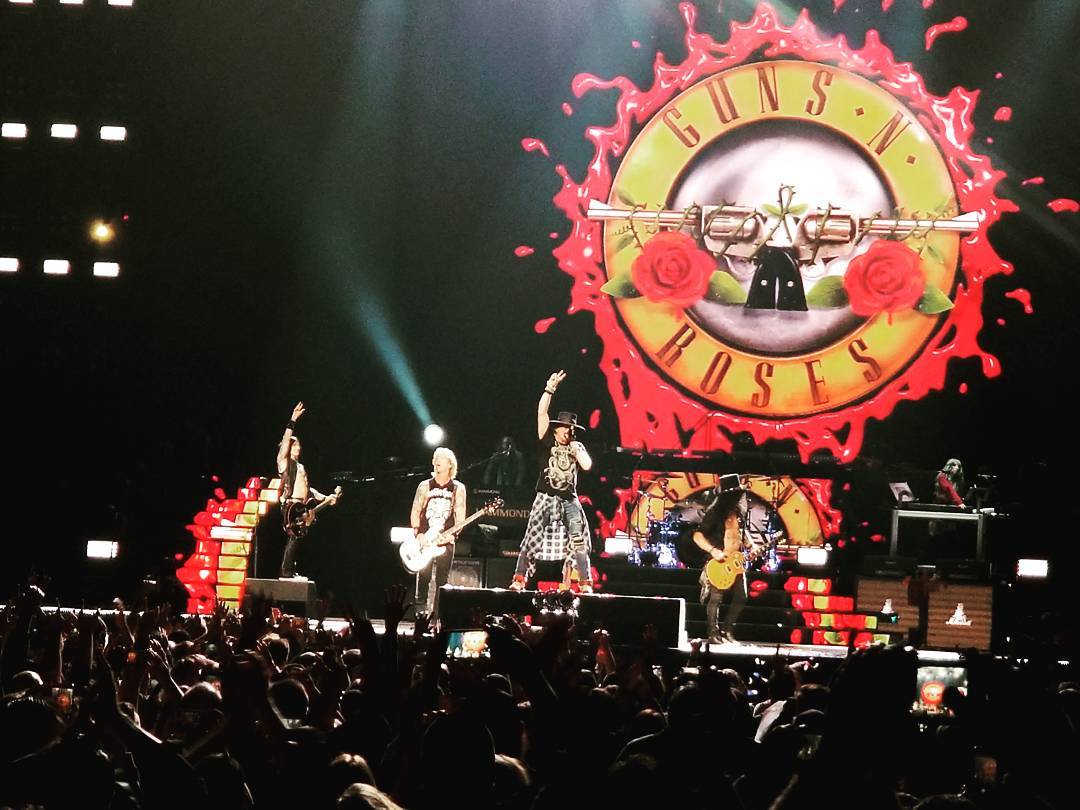 Setlist du 3ème concert de Guns N' Roses au Madison Square Garden, New York (16/10/2017) :
It's So Easy
Mr. Brownstone
Chinese Democracy
Welcome To The Jungle
Double Talkin' Jive
Better
Estranged
Live And Let Die
Rocket Queen
You Could Be Mine
You Can't Put Your Arms Around A Memory (intro)
Attitude (Duff on vocals)
This I Love
Yesterdays
There Was A Time
Coma
Slash guitar solo
Theme From The Godfather
Sweet Child O' Mine
Wichita Lineman (Glen Campbell)
Used To Love Her
My Michelle
Wish You Were Here (guitar solo)
Layla (band jam)
November Rain
Black Hole Sun (Soundgarden)
Only Women Bleed
Knockin' On Heaven's Door
Nightrain
- Rappel -

Madagascar
Whole Lotta Rosie
Patience
Don't Cry
The Seeker (The Who)
Paradise City
> Plus de photos du concert des Guns au Madison Square Garden

Prochain concert à Washington dans 2 jours.