Jeu. 24/11/2016 à 06:48
24/11/2016 06:48, rédigé par S2B
Le groupe a donné un concert hier en Colombie à Medellin (prononcé "Mé-dé-djin") devant environ 45 000 personnes.
La nouveauté réside dans l'interprétation de "Catcher In The Rye" pour la première fois sur cette tournée.
Axl a arboré un sombrera traditionnel colombien pendant le concert.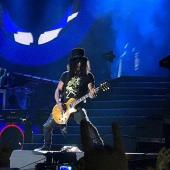 Setlist du concert de GN'R à Medellin, Colombie (23/11/2016) :
It's So Easy (w/ McBob intro: The band that helped finance this city... from Hollywood... GUNS N' ROSES !!!)
Mr. Brownstone
Chinese Democracy
Double Talkin' Jive
Better
Rocket Queen
Estranged
Live And Let Die
You Could Be Mine
You Can't Put Your Arms Around A Memory (intro)
New Rose
This I Love
Used To Love her
Civil War
Coma
Theme From The Godfather (Slash guitar solo)
Sweet Child O' Mine
My Michelle
Wish You Were Here (guitar solo) / Layla (intro)
November Rain
Knockin' On Heaven's Door
Nightrain
- Rappel -

The Seeker (The Who)
Paradise City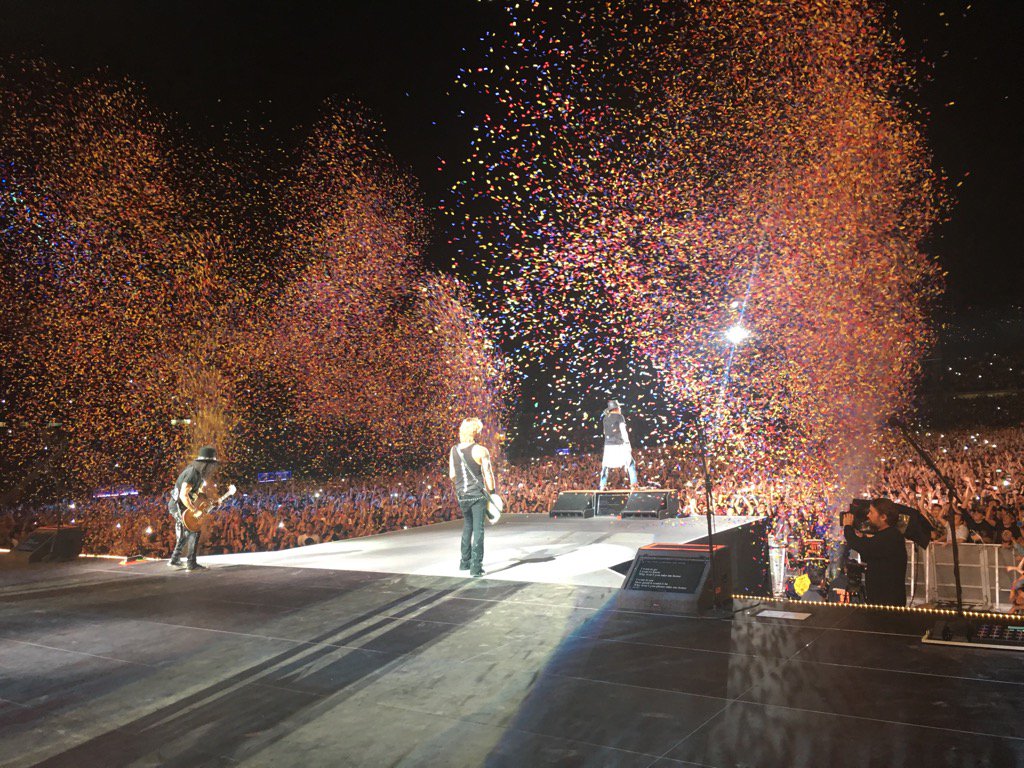 > Plus de Photos du concert des Guns à Medellin en Colombie

Prochain concert au Costa Rico dans 2 jours.