Mer. 25/01/2017 à 22:19
25/01/2017 22:19, rédigé par S2B
Les Guns poursuivent leur tournée au Japon avec une halte aujourd'hui à Yokohama dans une arena de 17 000 places.
Meegan, la compagne de Slash a rejoint le guitariste à Tokyo où le groupe séjourne.
Baby Metal ouvre sur cette tournée au Japon (cf. photo ci-dessous avec Slash et Duff).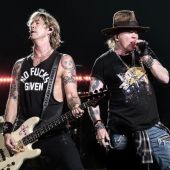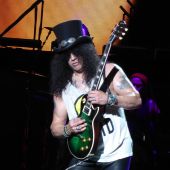 Setlist
Mr. Brownstone
Chinese Democracy
Double Talkin' Jive
Better
Estranged
Live And Let Die
Rocket Queen
You Could Be Mine
You Can't Put Your Arms Around A Memory (intro)
Attitude
This I Love
Civil War
Coma
Theme From The Godfather (Slash guitar solo)
Sweet Child O' Mine
My Michelle
Wish You Were Here (guitar solo)
November Rain
Nightrain
- Rappel -

Sorry
Patience
The Seeker (The Who)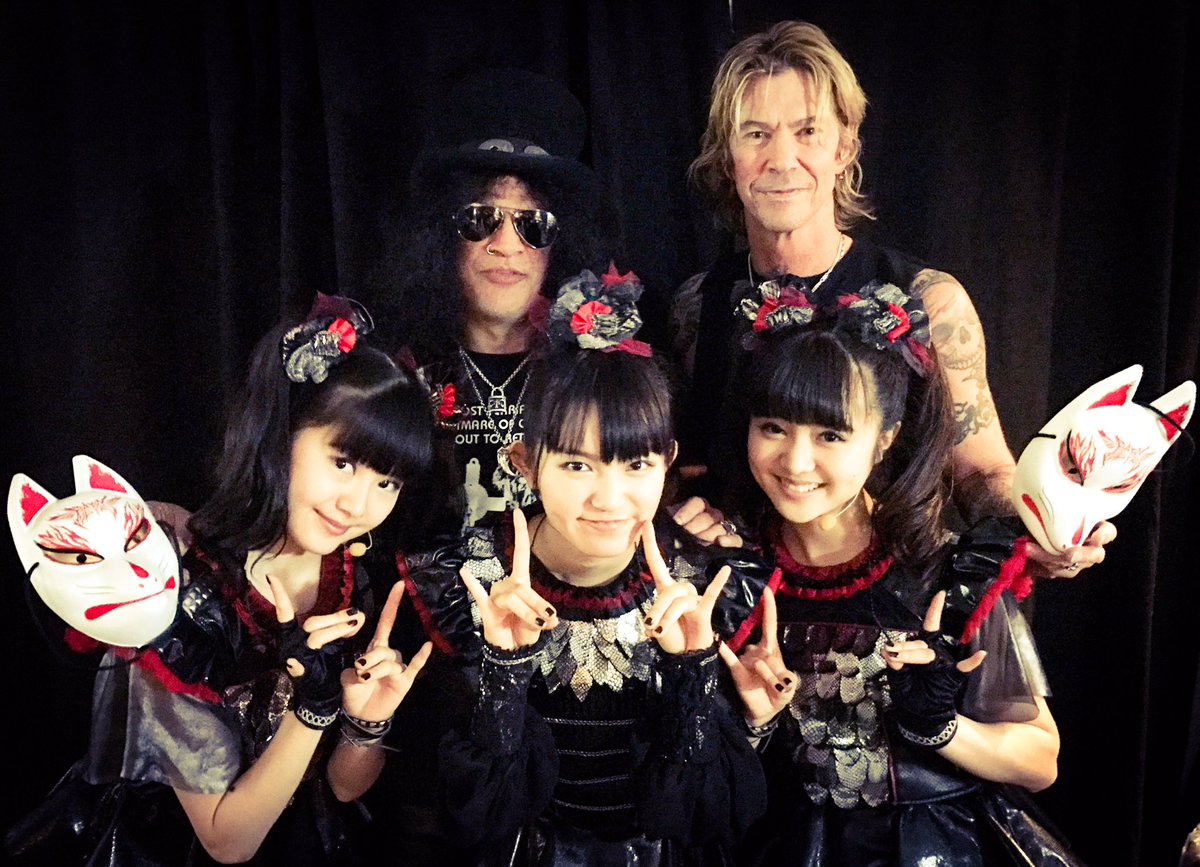 > Photos du concert de Guns n' Roses à Yokohama (25/01/2017)

Prochain concert à Tokyo le 28 Janvier.