Mer. 22/09/2021 à 20:09
22/09/2021 20:09, rédigé par GN'R France
Guns n' Roses a donné hier un concert à St Paul dans le Minnesota au Xcel Energy Center devant 20 000 personnes.
C'est toujours Mammoth WVH qui ouvre sur cette tournée.

Pas de surprise dans la setlist mais en revanche un show assez long de 3h.


Setlist du concert de Guns N' Roses à St Paul, MN - USA (21/09/2021) :
It's So Easy
Chinese Democracy
Slither (Velvet Revolver)
Double Talkin' Jive
Rumble (Link Wray, intro)
Better
Live And Let Die
You're Crazy (slow version)
I Wanna Be Your Dog (The Stooges, Duff on vocals)
Civil War (Machine Gun intro)
Slash guitar solo (Muddy Waters, blues jam)
Sweet Child O' Mine
November Rain
Wichita Lineman (Glen Campbell)
Patience
Knockin' On Heaven's Door (Only Women Bleed intro)
Nightrain
- Rappel -
Don't Cry
The Seeker (The Who Cover)
Paradise City
Vous pouvez d'ores et déjà retrouver dans la galerie dédiée au show les premières photos du concert de GN'R à St Paul:

> Galerie photos du concert de GN'R à St Paul, MN (21/09/2021)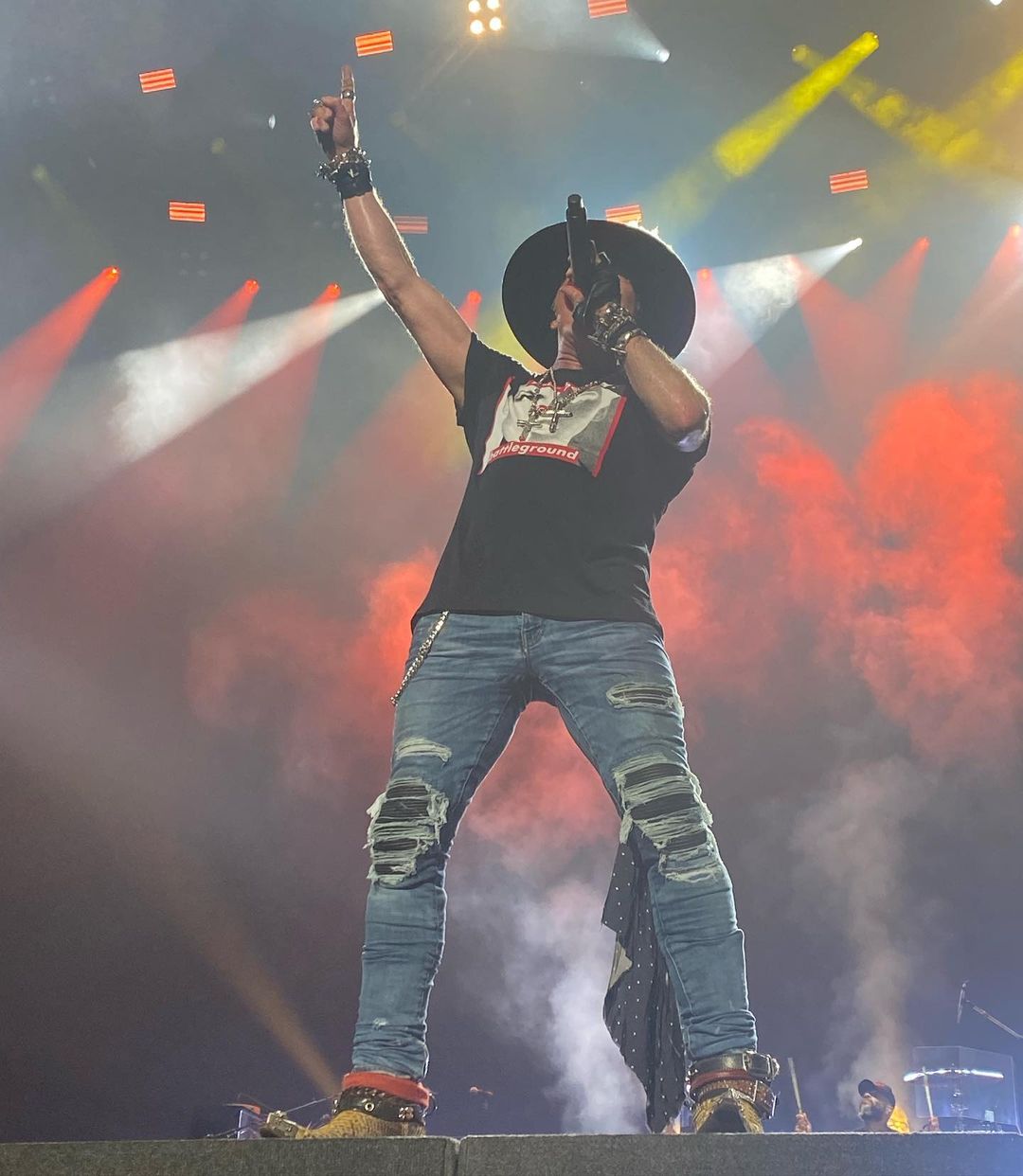 Prochain concert de la tournée du groupe à Columbus jeudi soir.