Lun. 23/08/2021 à 17:09
23/08/2021 17:09, rédigé par GN'R France
Les Guns ont joué hier dans une salle d'environ 20 000 personnes à Portland poursuivant ainsi leur tournée estivale à travers les Etats-Unis.
Mammoth WVH a repris la première partie depuis le show de Los Angeles.

Le concert des Guns a duré environ 2h45.
La setlist reste sensiblement la même de show en show.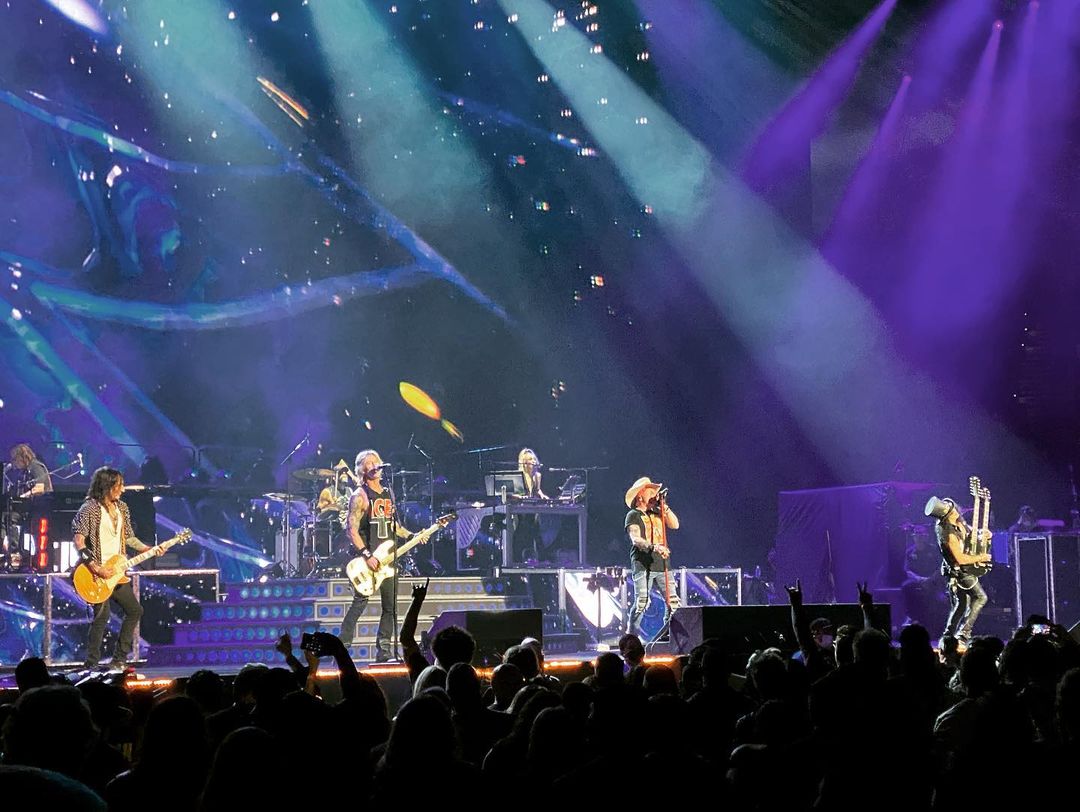 Setlist du concert de Guns N' Roses à Portland, OR (22/08/2021) :
It's So Easy
Mr. Brownstone
Chinese Democracy
Slither (Velvet Revolver)
Double Talkin' Jive
Rumble (Link Wray, intro)
Better
Estranged
Live And Let Die
You're Crazy (slow version)
Rocket Queen
You Could Be Mine
I Wanna Be Your Dog (The Stooges, Duff on vocals)
Civil War (Machine Gun intro)
Slash guitar solo (Muddy Waters, blues jam)
Sweet Child O' Mine
November Rain
Wichita Lineman (Glen Campbell)
Knockin' On Heaven's Door (Only Women Bleed intro)
Nightrain
- Rappel -
Madagascar
Patience
The Seeker (The Who)
Paradise City
Vous pouvez d'ores et déjà retrouver dans la galerie dédiée au show les premières photos du concert de GN'R à Portland
2021
:

> Galerie photos du concert de GN'R à Portland, OR (22/08/2021)

Prochain concert de la tournée du groupe à San Jose mercredi soir.