Mar. 17/08/2021 à 18:02
17/08/2021 18:02, rédigé par GN'R France
Le groupe a donné un concert hier soir à Denver dans le Colorado.

Mammoth WVH ayant un membre de leur crew attteind du Covid, le groupe de Wolfgang Van Halen a préféré annuler ses prochaines dates dont celles avec les Guns le temps de laisser tout le monde récupérer.
Il faut savoir que sur cette tournée, les membres du groupes, leurs proches et tout le crew doivent faire régulièrement des tests pour assurer le bon déroulement de la tournée.

Sur cette date de Denver, c'est un groupe inconnu qui assure la première partie: The VELVELTEERS.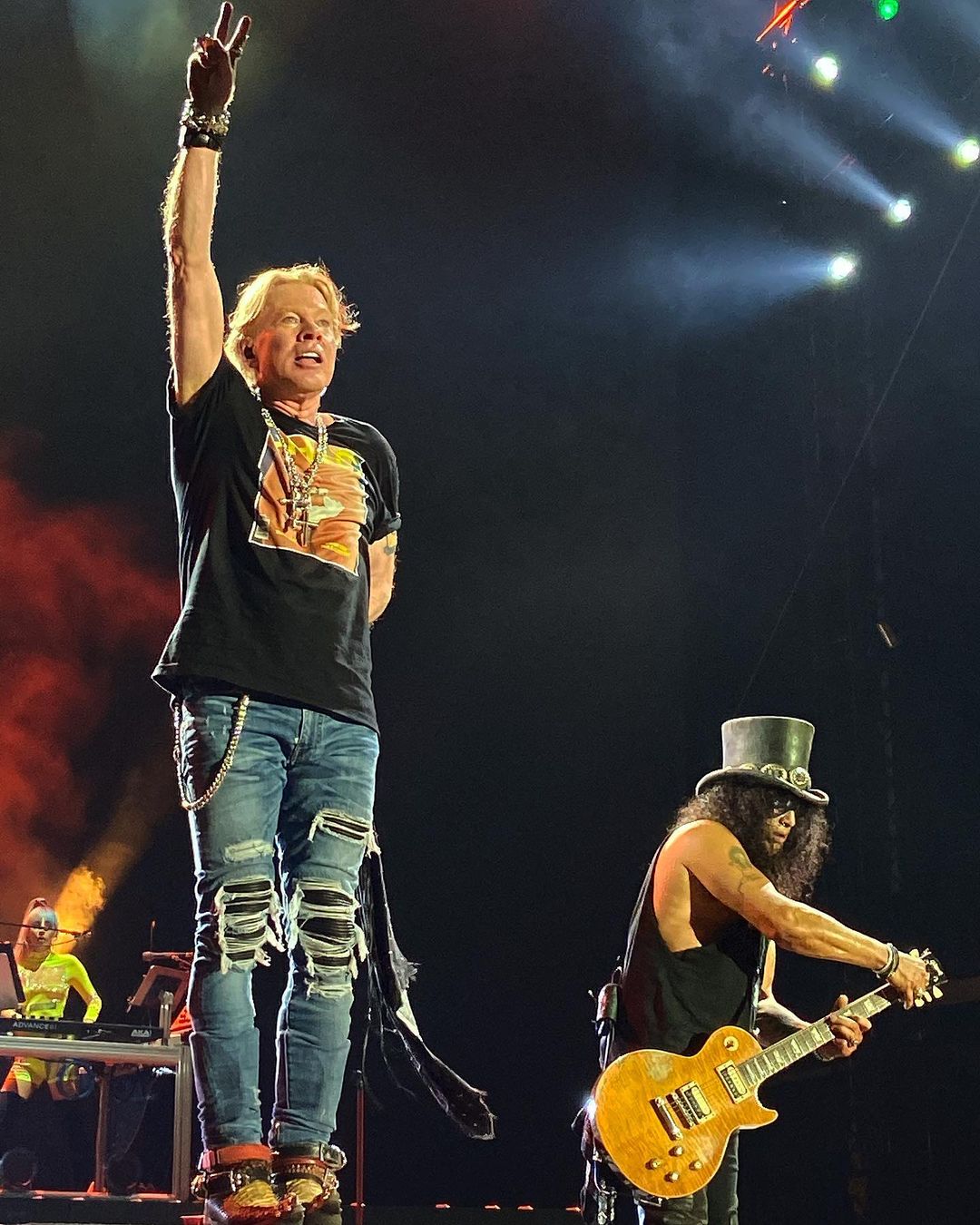 Le groupe a joué dans un stade devant environ 20 000 personnes pendant 2h45 environ.
La setlist reste classique toujours avec le nouveau single "ABSURD" bien calé dans le set.
La lithographie du concert dessiné par Geoff May fait un bel hommage à The Shining !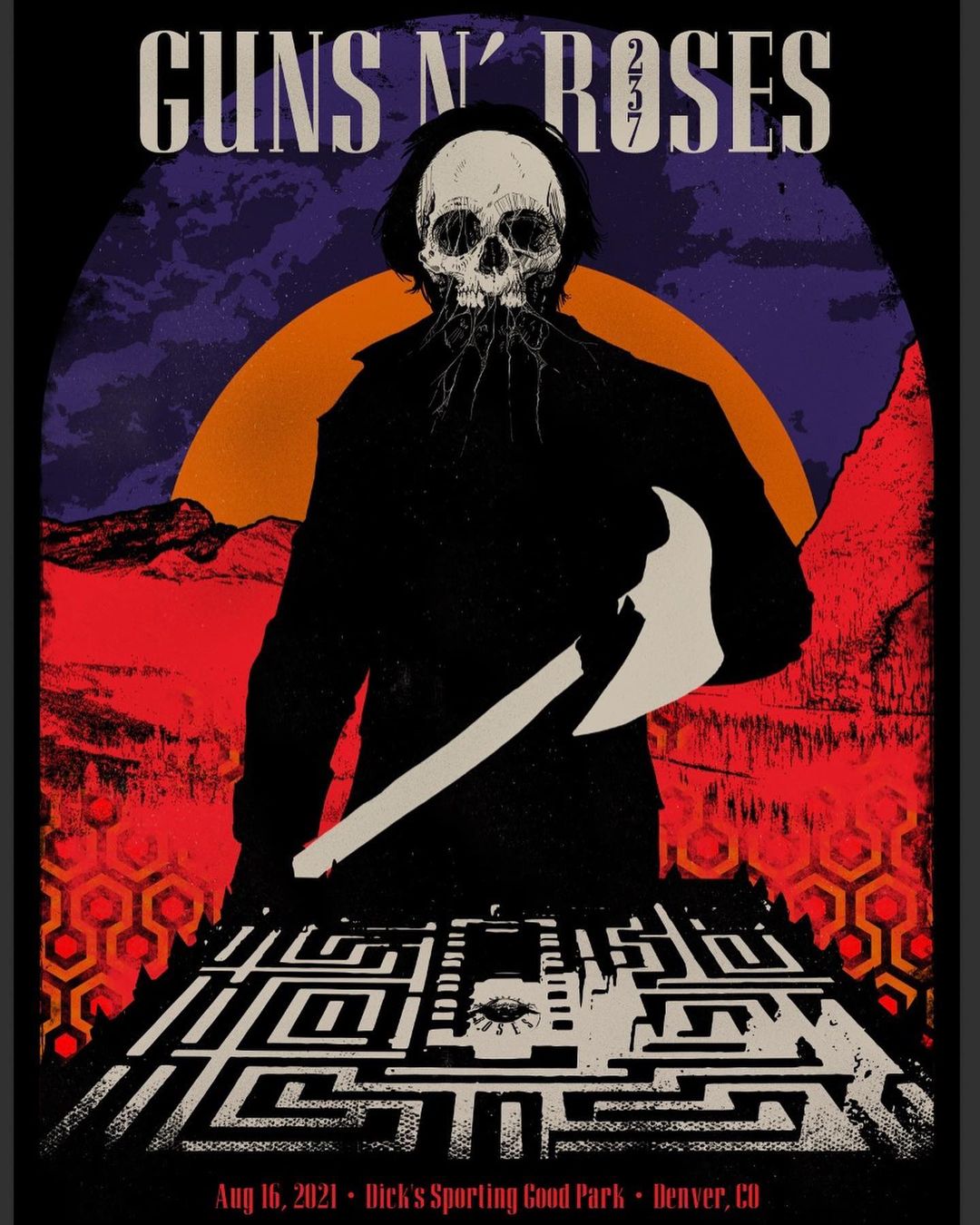 Setlist du concert de Guns N' Roses à Denver, CO
(16/08/2021) :
Chinese Democracy
Slither (Velvet Revolver)
Double Talkin' Jive
Rumble (Link Wray, intro)
Better
Estranged
Live And Let Die
You're Crazy (slow version)
Rocket Queen
You Could Be Mine
I Wanna Be Your Dog (The Stooges, Duff on vocals)
Absurd
Civil War (Machine Gun intro)
Slash guitar solo (Muddy Waters, blues jam)
Wichita Lineman (Glen Campbell)
November Rain
Knockin' On Heaven's Door (Only Women Bleed intro)
Nightrain
- Rappel -
Patience
Paradise City
Vous pouvez d'ores et déjà retrouver dans la galerie dédiée au show les premières photos du concert de GN'R à

Denver 2021

:





>

Galerie photos du concert de GN'R à Denver, CO

(16/08/2021)



Prochain concert à Los Angeles jeudi soir.