Dim. 06/11/2016 à 11:09
06/11/2016 11:09, rédigé par Will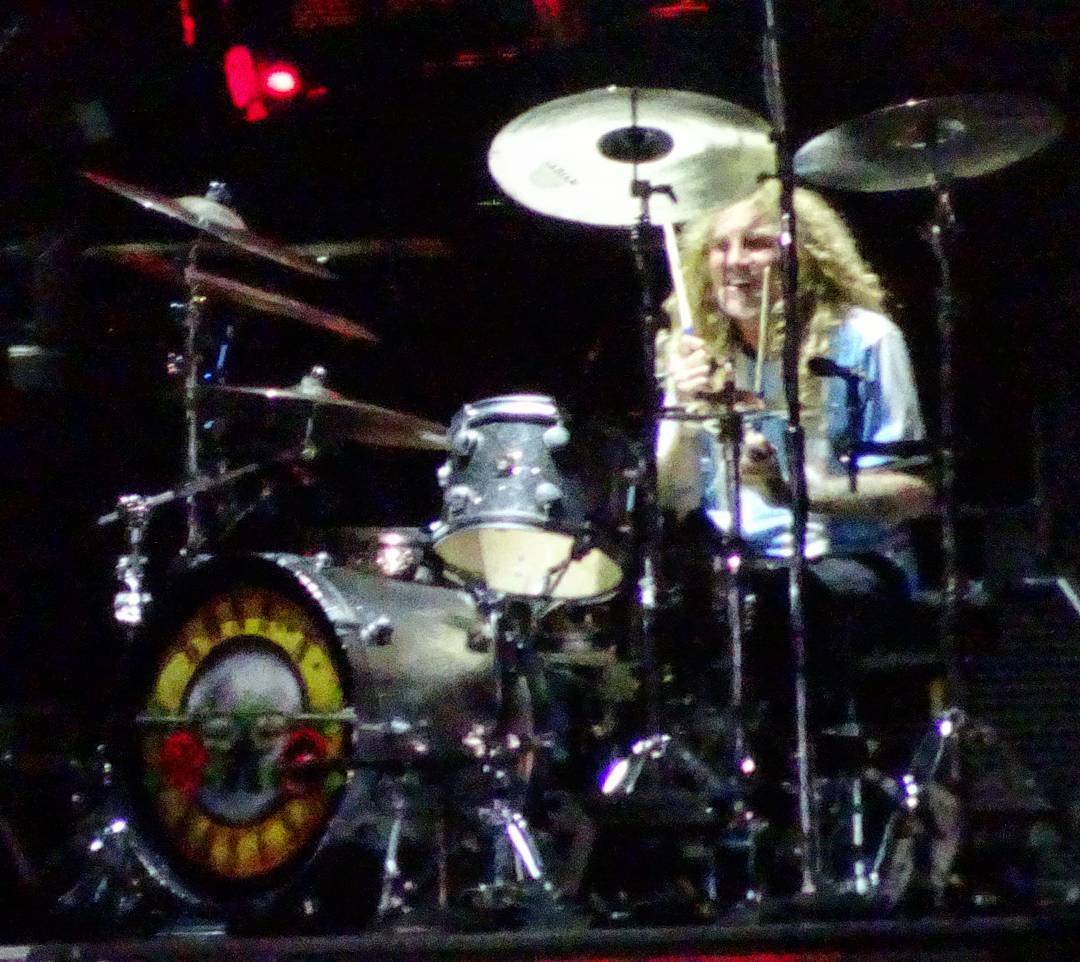 Hier soir (ce matin heure française), Guns N' Roses jouait son second concert d'affilée dans le stade de Buenos Aires en Argentine. Plus de 60.000 fans étaient présents pour ce second show. Steven Adler était de nouveau sur scène avec le groupe, pour un (seul) titre en guest, sur My Michelle. Hormis cela, pas de surprises dans la setlist avec Patience qui est venue remplacer Don't Cry, et un show un peu plus court sans Used To Love Her. A noter que Steven portait le maillot de foot de l'équipe d'Argentine lorsqu'il est monté sur scène.

Setlist du 2nd concert de GN'R à Buenos Aires, Argentine (05/11/2016) :
It's So Easy
Mr. Brownstone
Chinese Democracy
Welcome to the Jungle
Double Talkin' Jive
Better
Estranged
Live And Let Die
Rocket Queen
You Could Be Mine
You Can't Put Your Arms Around A Memory (intro)
New Rose
This I Love
Civil War
Coma
Theme From The Godfather (Slash guitar solo)
Sweet Child O' Mine
My Michelle [feat. Steven Adler]
Wish You Were Here (guitar solo) / Layla (intro)
November Rain
Knockin' On Heaven's Door
Nightrain
- Rappel -

Patience
The Seeker (The Who)
Paradise City
Vous pouvez retrouver les premières photos du second concert de GN'R à

Buenos Aires

dans la galerie dédiée :





>

Galerie photos du 2ème concert de Guns N' Roses à Buenos Aires (05/11/2016)

Le prochain concert de la tournée aura lieu mardi 8 novembre à Porto Alegre au Brésil.