Ven. 10/06/2016 à 07:02
10/06/2016 07:02, rédigé par S2B
La tournée d'AC/DC se poursuit à travers l'Europe avec un concert donné hier à Manchester au Etihad Stadium devant 60 000 personnes.
La setlist ne bouge plus mais la performance vocale d'Axl Rose reste du niveau de celle de Londres c'est à dire une des meilleures de la tournée !

Setlist du concert d'AC/DC avec Axl à Manchester (09/06/2016) :

Rock or Bust
Shoot to Thrill
Hell Ain't a Bad Place to Be
Back in Black
Got Some Rock & Roll Thunder
Dirty Deeds Done Dirt Cheap
Rock N' Roll Damnation
Thunderstruck
High Voltage
Rock N' Roll Train
Hells Bells
Given the Dog a Bone
If You Want Blood (You've Got It)
Sin City
You Shook Me All Night Long
Shot Down in Flames
Have a Drink on Me
T.N.T.
Whole Lotta Rosie
Let There Be Rock
- Rappel -
Riff Raff
For Those About to Rock (We Salute You)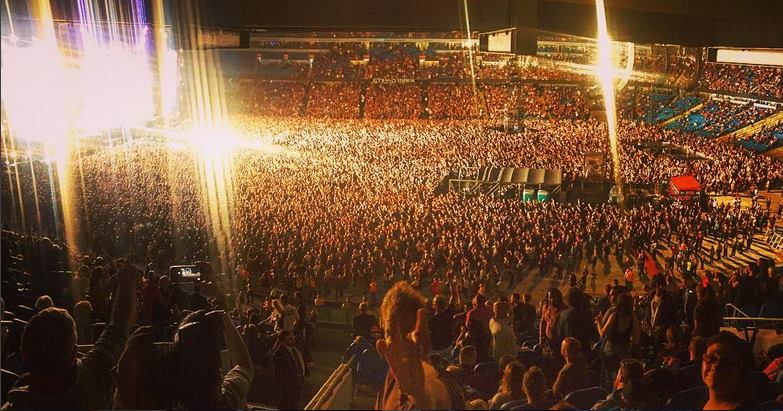 > Plus de photos du concert d'AC/DC avec Axl à Manchester

Prochain concert au Danemark le 12 Novembre.