Mar. 08/10/2019 à 02:23
08/10/2019 02:23, rédigé par S2B
Les Guns continuent leur tournée à travers les USA avec une date hier à Wichita dans une salle d'environ 15 000 personnes.
C'est le groupe Bishop Gunn qui avait déjà ouvert pour Slash qui s'est chargé de chauffer le public.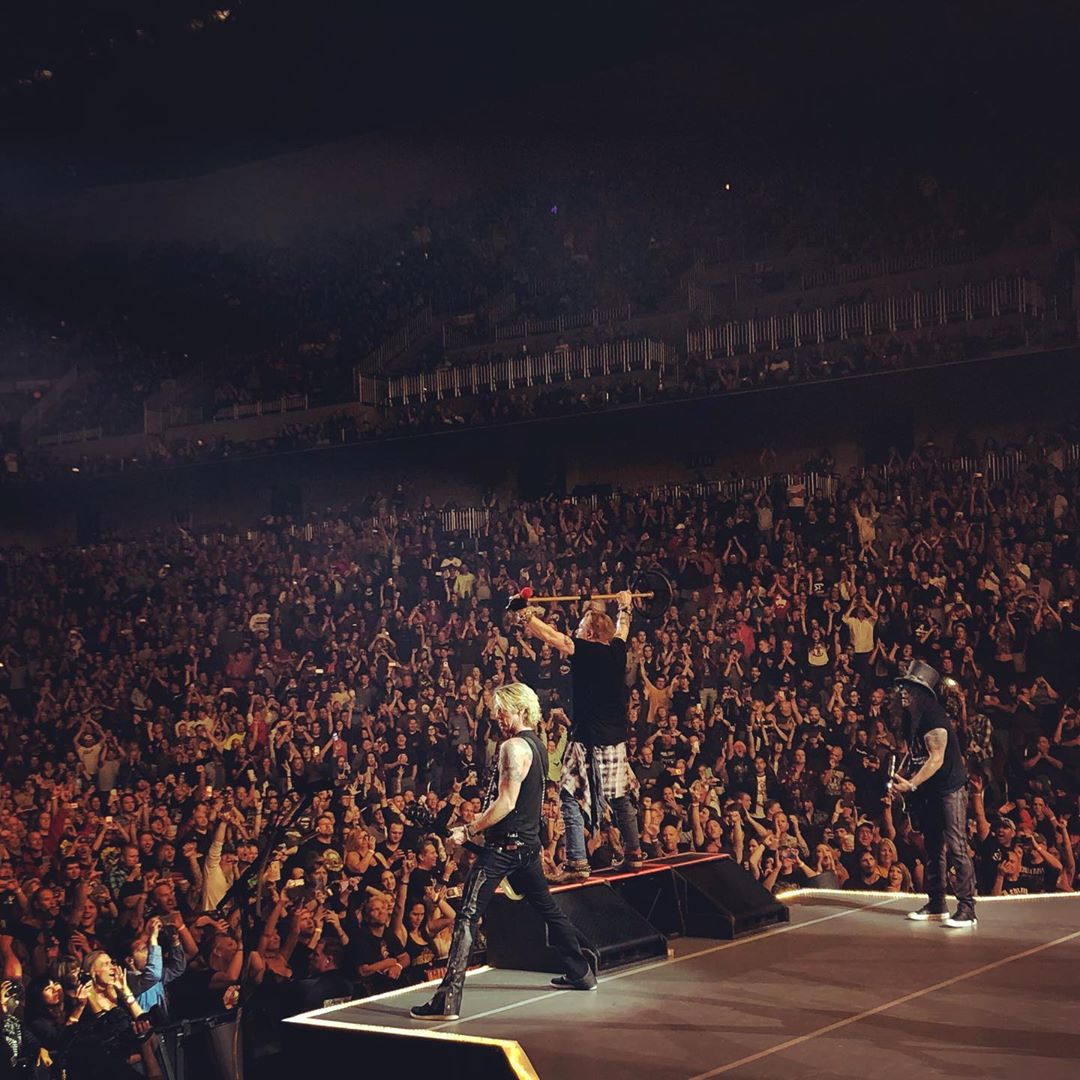 La grosse surprise de la soirée c'est "Locomotive" jouée pour la première fois sur scène depuis Tokyo 1992 !!!
Sans ça, la setlist fût plus courte : pas de Coma, ni Yesterdays, ni Black Hole Sun...



Setlist du concert de Guns N' Roses à Wichita,US

(07/10/2019) :
It's So Easy
Mr. Brownstone
Chinese Democracy
Welcome To The Jungle
Double Talkin' Jive
Better
Estranged
Live And Let Die
Slither (Velvet Revolver)
Rocket Queen
You Could Be Mine
Shadow Of Your Love
You Can't Put Your Arms Around A Memory (intro)
Attitude (Duff on vocals)
Civil War
Locomotive (Première depuis Tokyo 92)
Slash guitar solo (blues jam)
Sweet Child O' Mine
Wichita Lineman (Glenn Campbell)
Wish You Were Here (guitar solo)
November Rain
Knockin' On Heaven's Door
Nightrain
- Rappel -

Patience
Paradise City
>

Galerie photos du concert de GN'R à Wichita, US (07/10/2019)

Prochain concert vendredi à Austin de retour au festival Austin City Limits qualifié comme étant "un coachella, les couronnes de fleurs en moins" par un membre du crew...