Mar. 21/02/2017 à 22:25
21/02/2017 22:25, rédigé par S2B
Le groupe vient d'achever sa tournée australienne aujourd'hui à Perth devant 35 000 fans.
Ce dernier concert s'est déroulé sans grande surprise: Axl Rose s'est excusé pendant Knockin' On heaven's Door pour McBob (guitar tech de Duff) d'avoir confondu Melbourne et Sydney.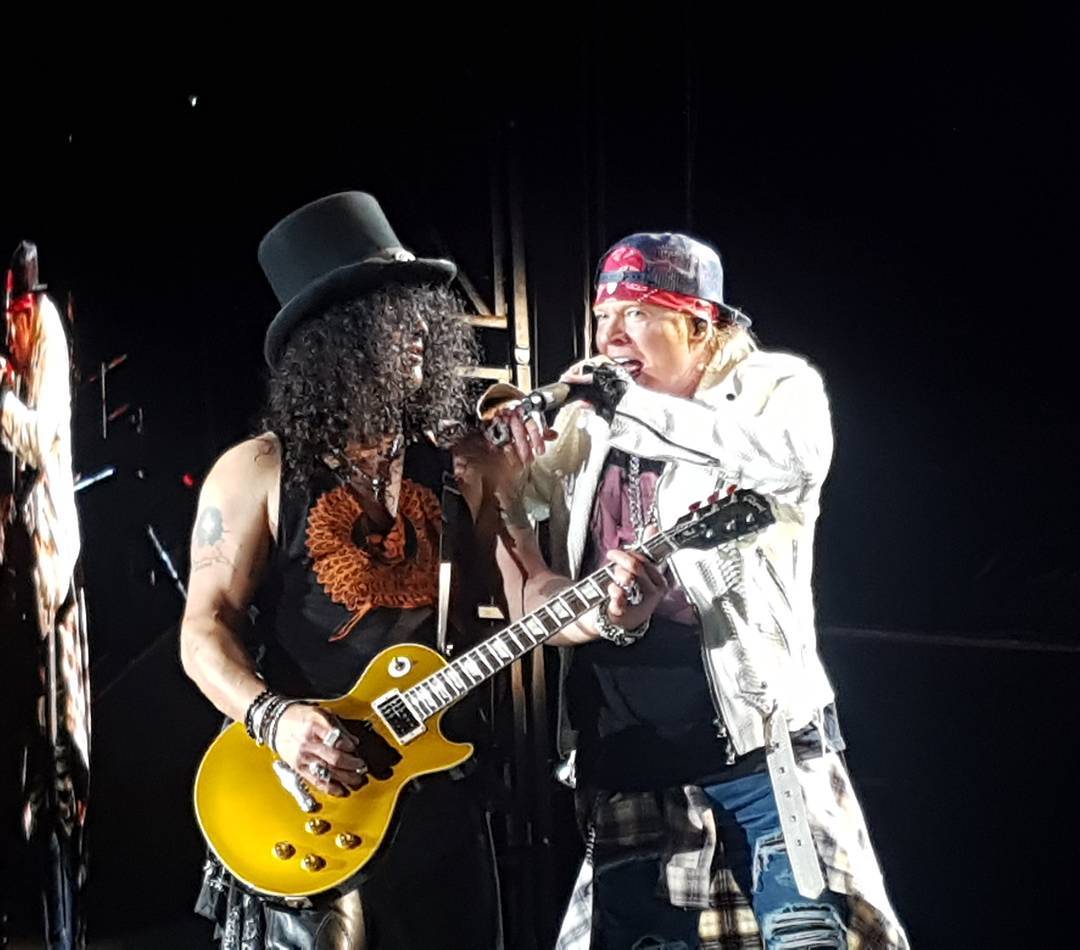 Setlist du concert de Guns N' Roses à Perth, Australie (21/02/2017) :
Mr. Brownstone
Chinese Democracy
Double Talkin' Jive
Better
Rocket Queen
You Could Be Mine
You Can't Put Your Arms Around A Memory (intro)
Attitude
This I Love
Civil War
Coma
Theme From The Godfather (Slash guitar solo)
My Michelle
Yesterdays
Used To Love Her
Wish You Were Here (guitar solo)
Layla (intro)
Nightrain
- Rappel -
Sorry
Babe I'm Gonna Leave You (intro)
The Seeker (The Who)
>

Galerie photos du concert de GN'R à Perth en Australie (21/02/2017)

Prochain concert à Singapour samedi soir.