Ven. 21/07/2017 à 07:22
21/07/2017 07:22, rédigé par GN'R France
A peine rentré d'une tournée triomphale en Europe, Guns n' Roses donne en ce moment un concert exceptionnel à l'Apollo Theater de New York City devant seulement 1500 personnes !
Il s'agit en réalité d'un show unique afin de fêter les 30 ans de l'album Appetite For Destruction.
A l'occasion, le groupe de radios americaines satellite Sirius XM ont créé une radio Guns N' Roses. Seuls les abonnés à Sirius Xm pouvaient obtenir leur sésame pour le concert.
Pas mal de fans attendaient Izzy Stradlin' ou Steven Adler (membres fondateurs qui apparaissent sur AFD) ou encore que l'album soit joué en intégralité mais il n'en est rien. Le groupe a joué son set classique de la tournée Not In This Lifetime Tour devant 1500 personnes. Le show a été juste diffusé à la radio en direct. Nous vous posterons un lien vers l'audio soundboard de ce show dès qu'il sera dispo.
EDIT: voici l'audio du bootleg: télécharger le bootleg (merci à fanfzero)
Le groupe a commencé vers 22h20 heure locale et a joué un peu plus de 3h. The Kills a ouvert ce soir là.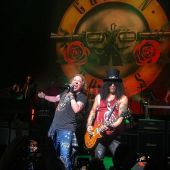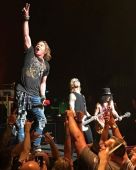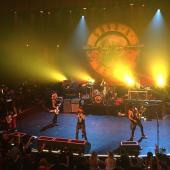 Setlist du concert de Guns N' Roses à New York City, NYC (20/07/2017) :
It's So Easy
Mr. Brownstone
Chinese Democracy
Welcome To The Jungle
Double Talkin' Jive
Better
Estranged
Live And Let Die
Rocket Queen
You Could Be Mine
You Can't Put Your Arms Around A Memory (intro)
New Rose (Duff on vocals)
This I Love
Civil War
Yesterdays
Coma
Slash guitar solo
Theme From The Godfather
Sweet Child O' Mine
Used To Love Her
My Michelle
Whole Lotta Rosie
Wish You Were Here (guitar solo)
Layla (band jam)
November Rain
Black Hole Sun (Soundgarden)
Only Women Bleed
Knockin' On Heaven's Door
Nightrain
- Rappel -
Sorry
Jam / Patience
The Seeker (The Who)
Paradise City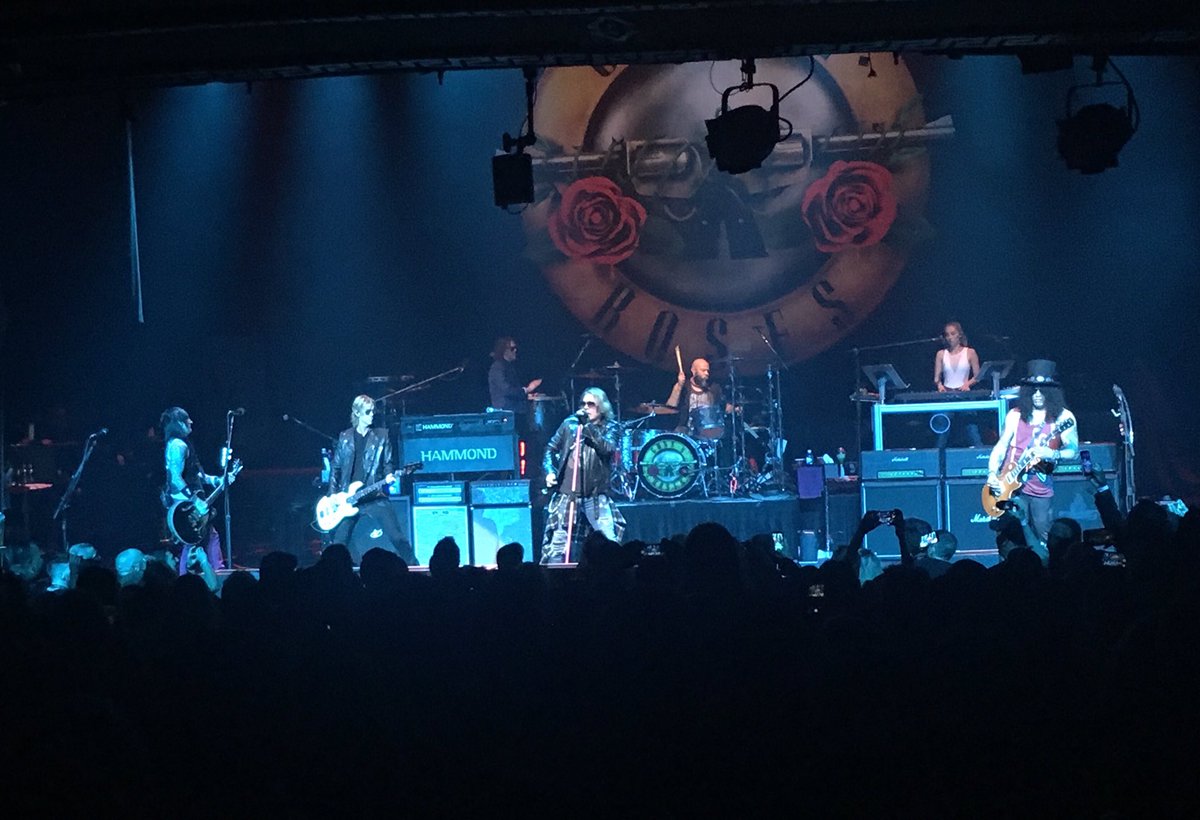 > Plus de photos du concert de l'Apollo Theater

Prochain concert le 27 Juillet à St Louis !