Ven. 25/08/2017 à 18:47
25/08/2017 18:47, rédigé par S2B
Guns n' Roses continue sa tournée à travers le Canada avec hier un stop à Winnipeg.
Le groupe s'est produit devant environ 35 000 personnes.
Meegan a rejoint Slash sur cette date. Le groupe a eu la visite de Chris Jericho, chanteur du groupe FOZZY et accessoirement catcheur pro. L'ex playmate Donna D'Errico était aussi présente backstage.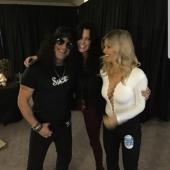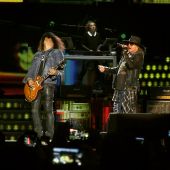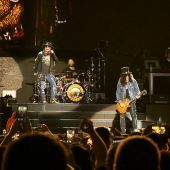 Cocnernant le concert en lui même, toujours 3h15 de show et toujours OUR LADY PEACE en première partie sur cette partie canadienne de la tournée.

Setlist du concert de Guns N' Roses à Winnipeg, Canada (24/08/2017) :

It's So Easy
Mr. Brownstone
Chinese Democracy
Welcome To The Jungle
Double Talkin' Jive
Better
Estranged
Live And Let Die
Rocket Queen
You Could Be Mine
You Can't Put Your Arms Around A Memory (intro)
Attitude (Duff on vocals)
This I Love
Civil War
Yesterdays
Coma
Slash guitar solo
Theme From The Godfather
Used To Love Her
My Michelle
Wish You Were Here (guitar solo)
Layla (band jam)
Black Hole Sun (Soundgarden)
Only Women Bleed
Knockin' On Heaven's Door
Nightrain
- Rappel -
Band jam
Patience
The Seeker (The Who)
Don't Cry
Paradise City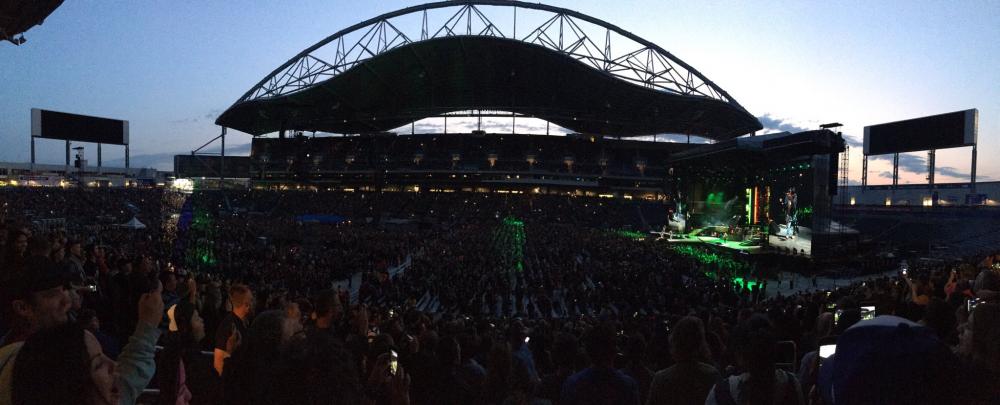 > Plus de photos du concert de Guns n' Roses à Winnipeg

Prochain concert à Regina dans 2 jours.