Mar. 13/06/2017 à 23:13
13/06/2017 23:13, rédigé par S2B
Le groupe poursuit sa tournée européenne avec un date à Munich, dans le même stade où a été tourné les parties live du clip d'estranged il y a 24 ans ! La veille du show, le groupe a visité la ville. Slash est notament allé au musée avec sa compagne Meegan et les filles McKagan ont rejoint leur père.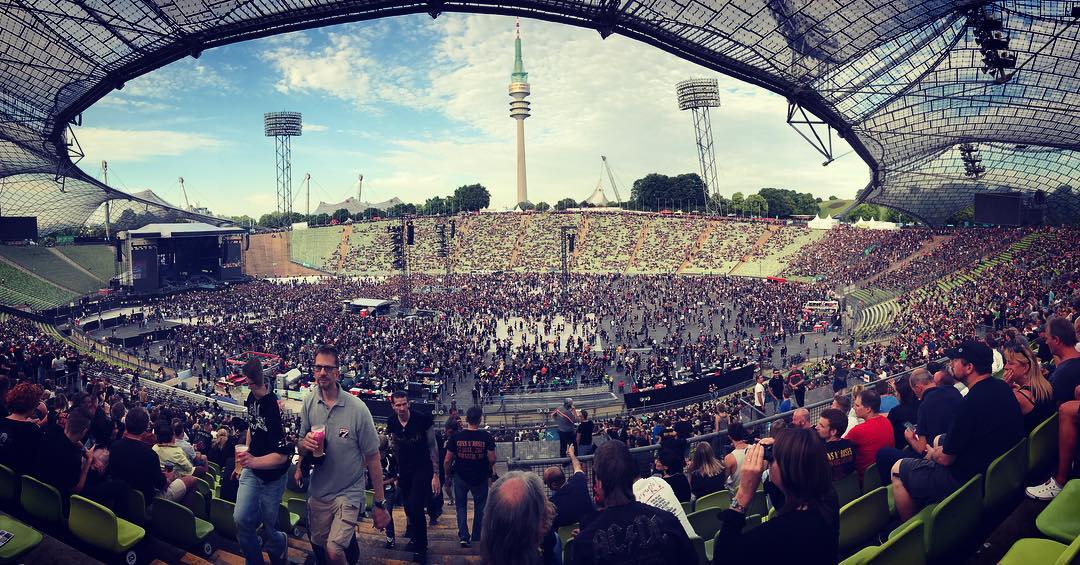 Le stade Olympique est vraiment rempli. Le groupe est monté vers 20h25 avec juste 10 petites minutes de retard.
Premières parties : Phil Campbell + The Kills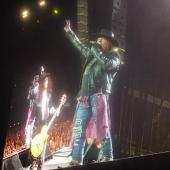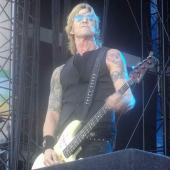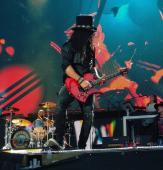 Setlist du concert de GN'R à Munich, Allemagne (13/06/2017)
It's So Easy
Mr. Brownstone
Double Talkin' Jive
Better
Estranged
Rocket Queen
You Could Be Mine
You Can't Put Your Arms Around A Memory (intro)
New Rose (Duff on vocals)
This I Love
Yesterdays
Coma
Slash guitar solo
Theme From The Godfather
Out Ta Get Me
Wish You Were Here (guitar solo)
Layla (band jam)
November Rain
Only Women Bleed (intro à
Knockin' On Heaven's Door
Nightrain
- Rappel -
Band jam
Black Hole Sun (Soundgarden)
The Seeker (The Who)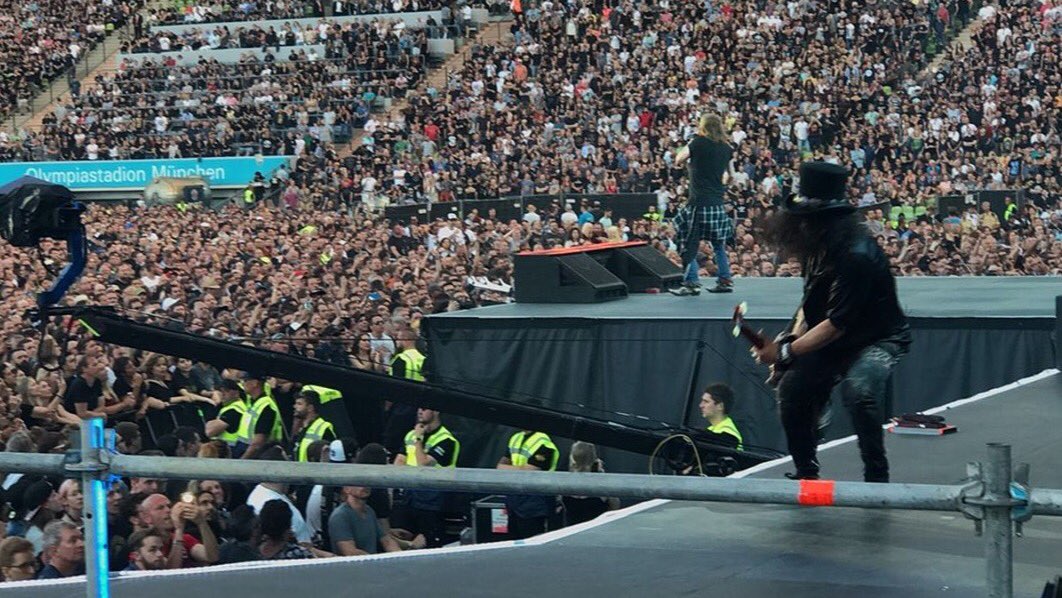 > Plus de photos du concert de Guns 'n Roses à Munich

Prochain concert à Londres vendredi soir !