Ven. 18/11/2016 à 06:59
18/11/2016 06:59, rédigé par S2B
Le groupe poursuit sa tournée au Brésil avec hier une date à Curitiba. Guns a joué devant environ 30 000 personnes.
Richard Fortus fêtait son anniversaire hier !
La setlist est probablement la meilleure de la tournée d'Amérique latine avec "Used To Love Her", "Yesterdays", "Coma"...

Setlist du concert de GN'R à Curitiba, Brésil (17/11/2016) :
Mr. Brownstone
Chinese Democracy
Welcome to the Jungle
Double Talkin' Jive
Better
Estranged
Rocket Queen
Out Ta Get me
You Could Be Mine
You Can't Put Your Arms Around A Memory (intro)
New Rose
This I Love
Used To Love her
Civil War
Coma
Theme From The Godfather (Slash guitar solo)
Sweet Child O' Mine
Wish You Were Here (guitar solo) / Layla (intro)
November Rain (Happy Birthday Richard Fortus!)
Yesterdays
Knockin' On Heaven's Door
Nightrain
- Rappel -

The Seeker (The Who)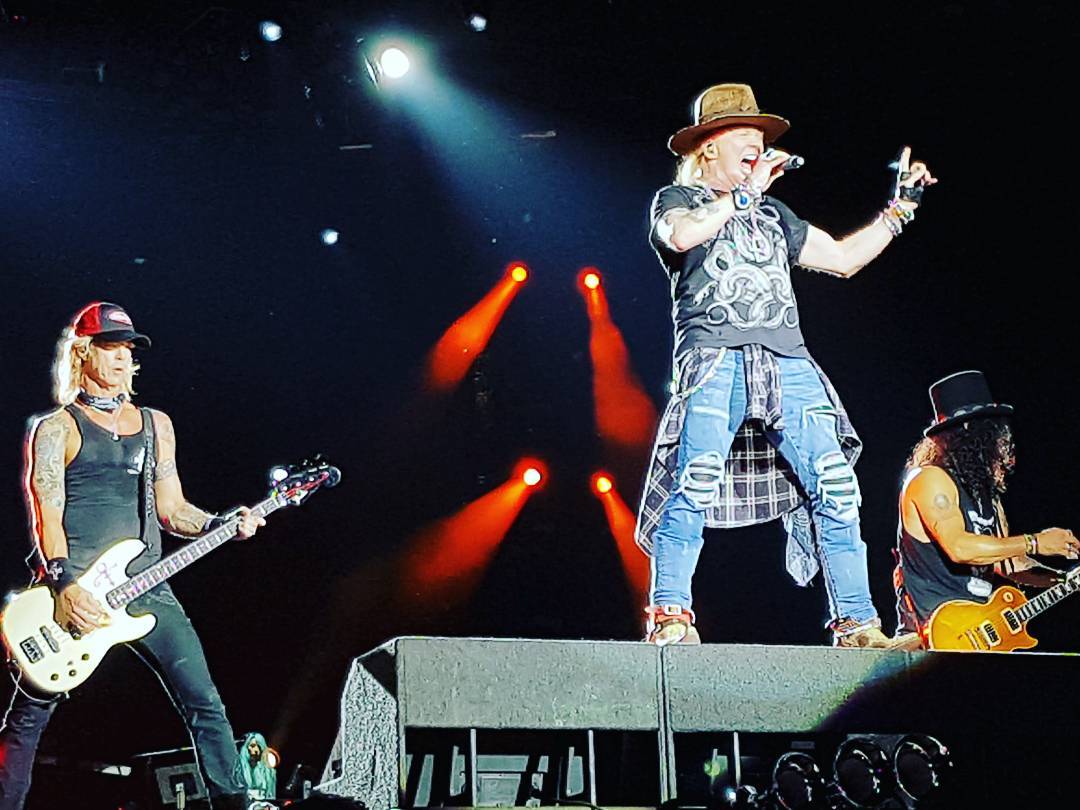 > Plus de photos du concert des Guns à Curitiba

Prochain concert dans deux jours à Brasilia.