Jeu. 02/06/2016 à 00:53
02/06/2016 00:53, rédigé par S2B
La tournée AXL/DC se poursuit avec un concert donné à Leipzig hier.
Axl Rose chante désormais debout et assure le show de bout en bout.
En revanche mauvaise nouvelle pour les fans, le chanteur a tweeté avant hier qu'il ne signera probablement plus d'autographes pendant un petit moment à cause des revendeurs sur ebay.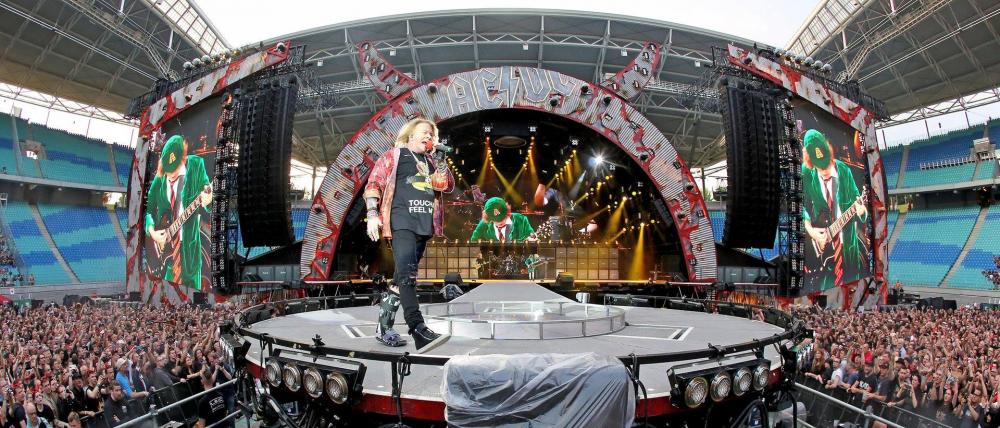 Setlist du concert d'AC/DC avec Axl à Leipzig (01/06/2016) :
Rock or Bust
Hell Ain't a Bad Place to Be
Got Some Rock & Roll Thunder
Dirty Deeds Done Dirt Cheap
High Voltage
Given the Dog a Bone
Sin City
Have a Drink on Me
T.N.T.
Let There Be Rock
- Rappel -
Highway to Hell
Riff Raff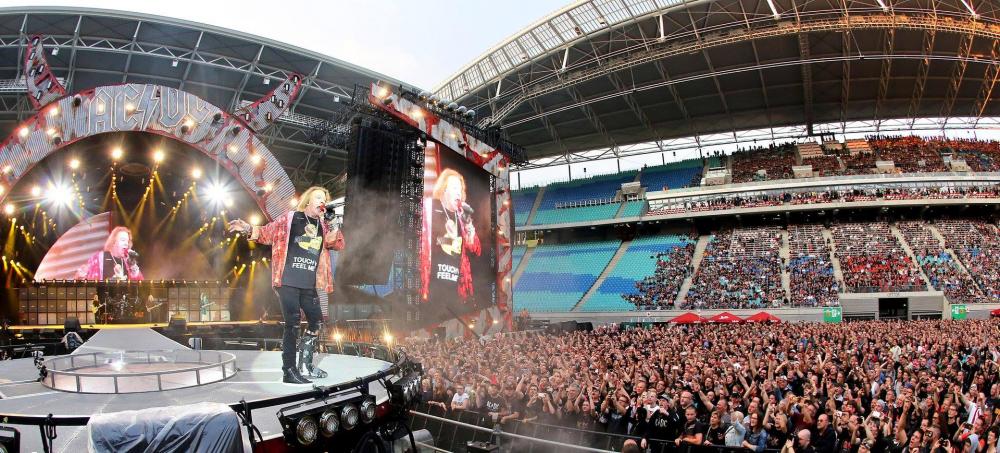 > Plus de photos du concert d'AC/DC avec Axl à Leipzig

Les dates américaines précédemment annulées à cause du problème de Brian Johnson sont enfin reportées.
La tournée US s'étalera sur 1 mois de fin Aout à fin Septembre 2016, ce qui laissera à nouveau le champ libre pour Guns n' Roses en fin d'année.

Date de la tournée américaine d'AXL/DC.

27/08/2016 - Greensboro, NC, Greensboro Coliseum, Etats-Unis
30/08/2016 - Ft. Lauderdale, FL, BB&T Center, Etats-Unis
01/09/2016 - Atlanta, GA, Phillips Arena, Etats-Unis
04/09/2016 - Columbus, OH , Nationwide Arena, Etats-Unis
06/09/2016 - Cleveland, OH, Quicken Loans Arena, Etats-Unis
09/09/2016 - Detroit, MI , The Palace, Etats-Unis
11/09/2016 - Buffalo, NY, First Niagara Center, Etats-Unis
14/09/2016 - New York, NY, Madison Square Garden, Etats-Unis
17/09/2016 - Washington, DC , Verizon Center, Etats-Unis
20/09/2016 - Philadelphia, PA , Wells Fargo Center, Etats-Unis

Prochain concert à Londres Samedi !