Jeu. 04/08/2016 à 07:37
04/08/2016 07:37, rédigé par S2B
Le groupe s'est produit hier à Arlington au Texas ( non loin de Dallas) devant environ 40 000 personnes.
On note le retour de "Sorry" dans la setlist au rappel et "My Michelle" qui remplace "Out Ta Get Me".

C'est The Cult qui a ouvert pour les Guns hier.

Setlist du concert de Guns N' Roses à Arlington (03/08/2016) :
It's So Easy
Double Talkin' Jive
Estranged
Live and Let Die
You Could Be Mine
Can't Put Your Arms Around A Memory / Attitude (Duff's solo)
This I Love
Civil War
Coma
Theme From The Godfather (Slash guitar solo)
My Michelle
Band jam (Wish You Were Here)
November Rain
Knockin' on Heaven's Door
Nightrain
- Rappel -
Sorry
The Seeker (The Who)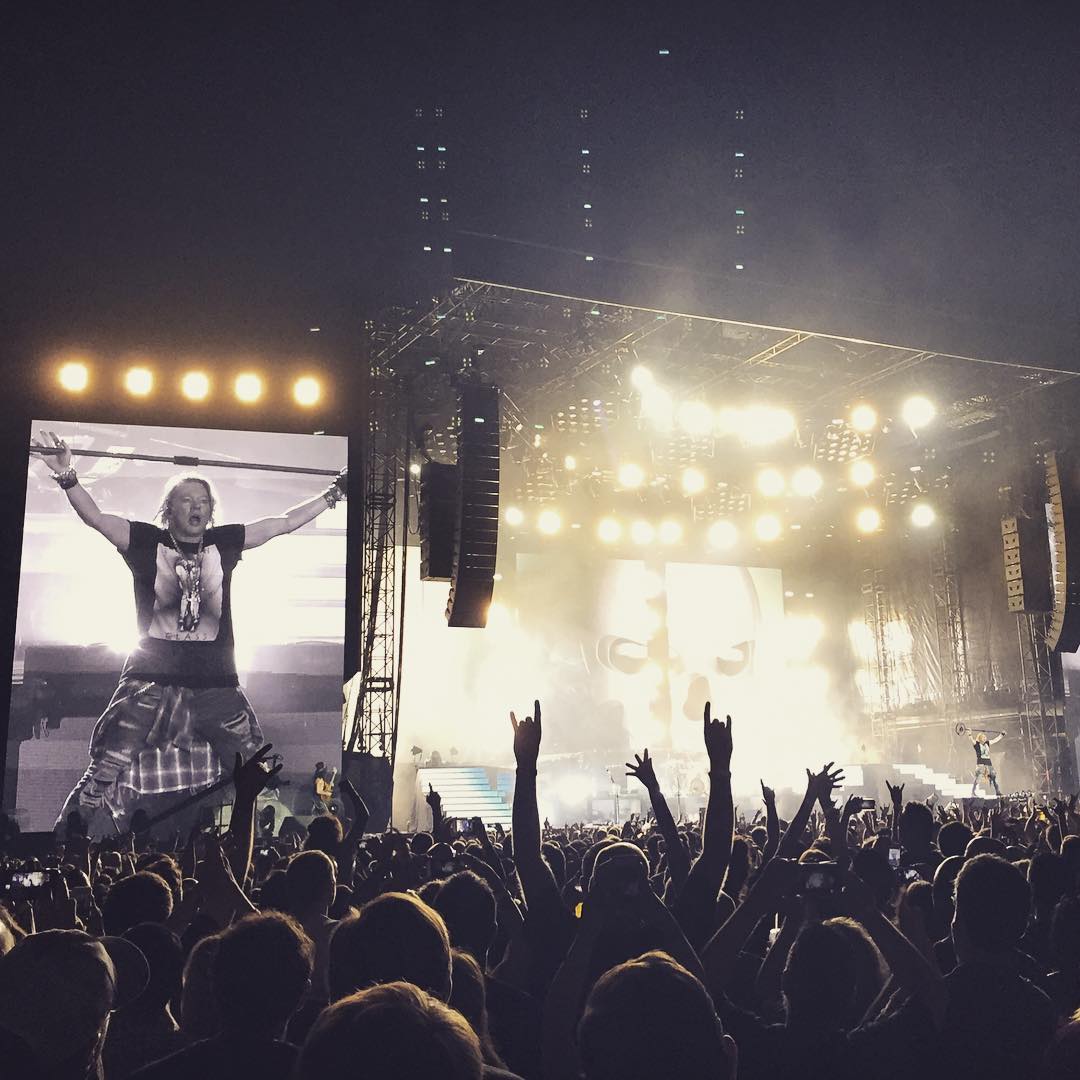 > Plus de photos de Guns n' Roses à Arlington
Prochain concert demain soir à Houston.