Jeu. 17/08/2017 à 07:08
17/08/2017 07:08, rédigé par S2B
Guns n' Roses continue sa tournée sur la côte Est avec hier un concert donné à Buffalo dans l'Etat de New York devant pas loin de 70 000 personnes.
Le groupe est arrivé quelques jours avant et a profité d'une excursion aux chuttes du Niagara.
Concert avec un court rappel mais avec un Axl qui chante sur Only Women Bleed (comme à Prague) et qui a fait un mini rant (sorte de discours acide) sur Donald Trump en précisant que Slash n'était pas un grand fan du président des USA. Axl a d'ailleurs été plutôt bavard hier !
Le concert a tout de même duré 3h !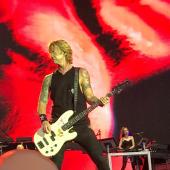 Setlist du concert de Guns N' Roses à Buffalo, NY (16/08/2017) :
It's So Easy
Mr. Brownstone
Chinese Democracy
Double Talkin' Jive
Better
Estranged
You Could Be Mine
You Can't Put Your Arms Around A Memory (intro)
New Rose (Duff on vocals)
This I Love
Civil War
Yesterdays
Coma
Slash guitar solo
Theme From The Godfather
Sweet Child O' Mine
Used To Love Her
My Michelle
Wish You Were Here (guitar solo)
Layla (band jam)
Black Hole Sun (Soundgarden)
Only Women Bleed (avec Axl au chant)
Nightrain
- Rappel -
Jam / Patience
The Seeker (The Who)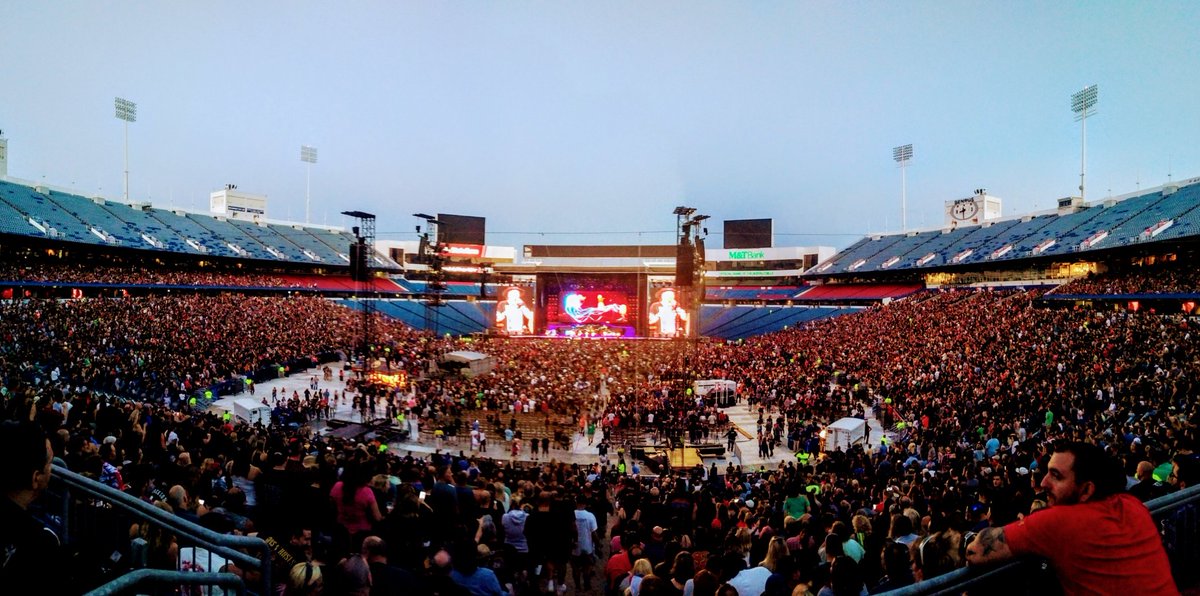 > Plus de photos du concert de Guns n' Roses à Buffalo

Prochain concert à Montreal au Quebec samedi.